My Pledge for India in 2018
Dec 30th, 2017 5:27 pm | By
ThenewsmanofIndia.com
| Category:
LATEST NEWS

(THE NEWSMAN OF INDIA.COM)
The year 2017 is bidding us a good-bye and a new year, with fresh 365 days in stock, is knocking at us. Before the new year 2018 begins, Most importantly, it is time to meditate on what difference you want to create in the next year and the new goals you wish to achieve. You can start by jotting down some new year resolutions. Here are some resolutions and priorities from the people of matter in the corridors of power:-
Narendra Modi (Prime Minister of India)
I convey greetings for a happy 2018. I also convey my best wishes for the various festivals we will mark in January 2018
Dr. Raman Singh, Chief Minister of Chhattisgarh
has greeted the people on the News Year 2018. The year 2017 has been a year of growth & development. The state is rapidly progressing towards realising his mission.His govt.is committed to work for the continiuos progress and growth for Chhattisgarh state in 2018 also just likes last 14 glorious years of serving to the people of Chhattisgarh.
Parvez Hayat is IPS Officer of Jharkhand Cadre 1984 batch (ADG at central deputation)
. Parvez Hayat sees a revolutionary way of policing which he may like to emphasis on in this new year 2018.
Need for Victim Oriented Policing in India :unlike advanced countries like Japan USA, Newsealand Australia Etc in India rights of accused is well defined in law and state police and prison manual ! Victim's rights not well defined,police treat victims as witness only whereas in other countries victims have rights to be informed each administrative and legal proceedings this right goes beyond that ! Not only they should have rights to be informed in legal proceedings like bail Etc it also be extended to right to be informed at Parol hearing ! Victims compensation based on a damage assessment report during trial stage quantum of punishment and compensation must be decided by trial court at time of pronouncing judgement.
Dr. Rajiv Kumar Gupta, (IAS-1986 batch Gujarat cadre) Managing Director (Gujarat Narmada Valley Fertilisers & Chemicals (GNFC)
says:-
To fulfil the vision of Hon. Prime Minister of Neem coating of 100% urea, GNFC's flagship livelihood generation project, The Neem Project, has been active in 53 districts across 5000 villages in six states of India. During the last three years, by collecting over 45,000MT of Neem seeds, more than INR 50 crore income has been generated for around 4.5 lakh rural women and landless labourers.
The Company would focus on expanding the Neem product business in next few months. We would also like to add more and more products to our Neem portfolio. Large numbers of Neem stores are being opened in big cities in Gujarat.
The Company would also focus on larger employment generation of women in different states like Madhya Pradesh, Rajasthan, Maharashtra, Karnataka and Uttar Pradesh by way of Neem seeds collection under our Neem project.
We would aim to increase our operational efficiencies in production of Urea, Ammonium Phosphate and specialty industrial products like Toluene Di-Isocyanate (TDI), AN Melt, Weak Nitric Acid (WNA) and Concentrated Nitric Acid (CNA).
In short, GNFC would continue to march ahead in its journey of creating, what has been termed as 'Shared Values" by Harvard Business Professor Michael Porter.
Jaideep Prasad (IPS-1995) batch MP cadre Inspector General of Police (Bhopal Zone)
He says his emphasis will be:-Compliance on traffic norms, focus on Economic and Cyber Offences, more secured Environment for Ladies, Healthy, Smart and Smiling Police building trust with friendly behaviour.
Sandip Ghosh 'Corporate icon' (Vice President – Corporate Affairs) Reliance Industires Ltd.
My new year resolution:
My priorities for 2018 would be to work extensively for upliftment of Dalit's and under priviledged children's charity so that they can be capable to take our country at new heights in an era of next century.
Aman Shawer, Editor-In-Chief (Vidhayaka News and Media Group)
My India has emerged as one of the fastest growing nations in the world keeping the pace with developed countries our economies rate of growth is incredible, we are leading in sectors like trade and commerce, education, healthcare,space program and defence capabilites. I wish in the new year 2018 our pace for achieving our goal will further strengthen by the efforts and contribution of 125 crore Indians.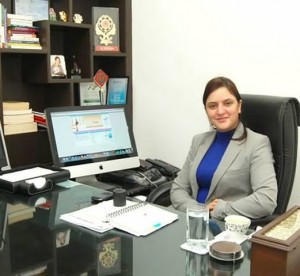 Dr. Ridwana Sanam (Managing Director)
KRV Physiotherapy 'Best Physiotherapist in India'
I would like to say that treatments, precautions and all is important but more important is to get your problem diagnosed well. If the diagnosis is done on time and done right, we are always in better position to take good treatment and get relief. Another things which i have observed through my journey, which is responsible for healing/relieving patients is their attitude. People with positive attitude tend to heal faster than people with cribbing and cursing attitude of "Why me". I would request and suggest to all those who suffer from any kind of pains and aches, should always have very positive attitude and spend some time in meditation, connecting with yourself and I am sure, they will get relief faster than expected.