"A People without the knowledge of their past is like a tree without roots" A recall of great freedom fighters Shaikh Bhikhari
Oct 2nd, 2018 8:42 pm | By
ThenewsmanofIndia.com
| Category:
SPECIAL NEWS COVERAGE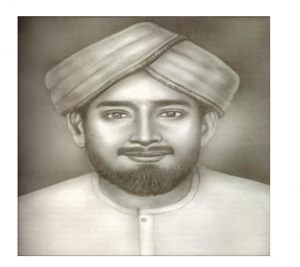 (THE NEWSMAN OF INDIA.COM)
"A People without the knowledge of their past history, origin and culture is like a
tree without roots."
– Marcus Garvey
Shaikh Bhikhari
(2nd October, 1811 – 8th January, 1858) an article by M.W.Ansari, IPS, Retd. D.G.P.he
Indian Freedom struggle bears witness that many great freedom fighters fought selflessly for country's independence, from the oppressive and the tyrannical British Rule. Every year, we Indians observe some days as special to remember the contribution of various freedom fighters. 2nd October is one such date. It is the birth date of Mahatma Gandhi, Lal Bahadur Shastri and may be of many other great personalities. However, not many know that this date also marks the birth anniversary of an unsung hero of Indian Freedom Struggle. His name is Shaik Bhikhari was born in a humble Momin Ansar family of Khudia Village in Ormanjhi, on 2nd October, 1811. In his early days, he helped in his family business, but destiny had other plans for him. From a humble weaver in the beginning to becoming the diwan of Thakur Vishwanath Shahdeo (the Maharaja of Chotanagpur), Shaikh Bhikhari went on to become a great freedom fighter of the 1st War of Independence.
He had fought the British on number of occasions. Employing the guerilla warfare tactics, he inflicted major casualties on the British forces who were advancing from Ramgarh towards Ranchi through the Chutupalu Hills. However, this great unhonoured hero was destined to become a martyr in the cause of his motherland. He was hanged to death on 8th January, 1858.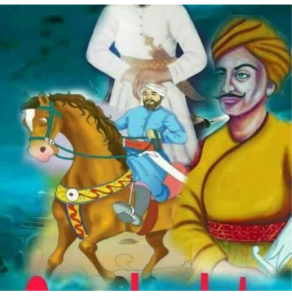 Today, there exists the "Shaikh Bhikari Gate" at Ormanjhi Chowk, Ranchi, built in his memory. But this monument is lying in a state of ruins, disrepair and neglect. Plasters are crumbling, paints have peeled off,and even the writing of the main arch has completely faded.It is indeed unfortunate and painful that this monument is suffering from indifference and neglect. This perhaps shows the callous attitude of us and of the government and local administration, who are supposed to preserve and look after it. It shows that perhaps we do not care about or rather we are not curious to know about the contribution of the unsung heroes of the Indian Freedom Struggle and perhaps further do not care to safeguard their existing legacy.
We definitely know about Mahatma Gandhi, Nehru, Bose and other eminent freedom fighters as we have studied about them in our school history textbooks. But we should not forget the fact that we also owe our independence to various unacknowledged freedom fighters like Shaikh Bhikari. This unsung hero surely deserves more recognition. Institutions at national and state level like universities, police/army battalions/regiments should be erected /established in his name and his selfless involvement in the country's freedom struggle should be acknowledged. It's time that we should honour such unsung heroes by studying about them, their selfless contribution and role in the nation'sfreedom struggle, many of whom contributed by laying down their lives for the cause of our motherland.

Jai Hind! Jai Bharat!
M.W.Ansari, IPS, Retd. D.G.P.