ACC Approves empanelment Secretary/ Secretary Equivalent at the Centre.
Apr 13th, 2020 8:16 pm | By
ThenewsmanofIndia.com
| Category:
LATEST NEWS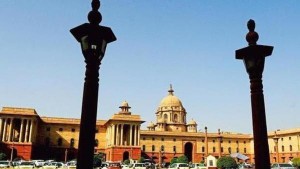 (THE NEWSMAN OF INDIA.COM)
The Appointments Committee of the Cabinet has approved empanelment of the following
officers of IAS for holding Secretary level posts at the Centre Secretary. They are
Rameshwar Prasad Gupta GJ 1987, Sudhanshu Panday JK 1987, Ajay Tirkey MP 1987, Rajesh Kr. Chaturvedi MP 1987, Praveen Kr. Srivastava AM 1988, Jishnu Barua AM 1988, Aramane Giridhar AP 1988, Arvind Kumar Sharma GJ 1988, Ms. Anita Karwal GJ 1988, Ms. S. Aparna GJ 1988, Bidyut Bihari Swain GJ 1988, Mukesh Puri GJ 1988, Ali Raza Rizvi HP 1988, Tarun Bajaj HY 1988, Arun Kumar Mehta JK 1988, T. K. Jose KL 1988, Anil Kumar Jha KN 1988, Apurva Chandra MH 1988, Arvind Singh MH 1988, Sanjay A. Chahande MH 1988, Rajiv Bansal NL 1988, Ms. Anjali Bhawara PB 1988, Jatindra Nath Swain TN 1988, Sukhbir Singh Sandhu UK 1988, Alok Kumar I UP 1988, Arvind Kumar UP 1988, Ms. S. Radha Chauhan UP 1988, Indevar Pandey WB 1988. Secretary Equivalent are Ms. Jyoti Arora HY 1987, Ms. Neel Kamal Darbari RJ 1987, B. Anand TN 1987, Manoj Kumar HP 1988, Ms. Alka Tiwari JH 1988, Praveen Garg MP 1988.