B Bhattacharya of NBCC, A jewel of PR in PSU world
Nov 23rd, 2015 2:22 pm | By
ThenewsmanofIndia.com
| Category:
LATEST NEWS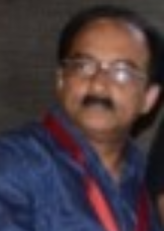 Public Relations is key aspect of any organization. Public Relations (PR) is about managing reputation The overall image building of any organization depends of the efficiency and orientation of PR department. Thenewsnmanofindia.com in an attempt to figure-out the key officials of PR in Indian Public Sector Undertaking setup who shoulder key responsibility of Public Relations and Corporate Communication. Thenewsnmanofindia.com in series already covered jewels like RK Singhal of SAIL, Gopal Sutar of HAL and Vandana Chanana of GAIL. Thenewsmanofindia.com now brings another JEWELS OF PR B Bhattacharya of NBCC
National Buildings Construction Corporation Ltd. (NBCC), is a blue-chip Government of India Navratna Enterprise under the Ministry of Urban Development, with consolidated revenue of INR 5000 Crore. Listed with both the Stock Exchanges, the company's unique business model has today, made it stand out as a leader in its own right in the construction sector with more than INR 20000 Crore Order Book in hand and counting.
B Bhattacharya is a well-known name in PR world of India, Bhattacharya holds the office of the Deputy General Manager, Public Relations & Corporate Communication of NBCC. Bhattacharya has over a decade experience in the field of PR marketing communication. He under the headship of his visionary CMD Dr. Anoop Kumar Mittal in the last few years has done persistent efforts for the image building of NBCC, it will not be wrong if it said that he has just one point goal and that goal is the comprehensive growth of NBCC at large. Bhattacharya and his PR department team's vision is to take NBCC to new heights. In the PR and media arena Bhattacharya is considered as jewel of PR in PSU world due of his positive approach and receptive attitude.
write to us your feed back on our this news item at newsmanofindia@gmail.com