BSE introduces voice-based search in the new version of BSEIndia mobile app for android phones
Jul 13th, 2016 7:17 am | By
ThenewsmanofIndia.com
| Category:
LATEST NEWS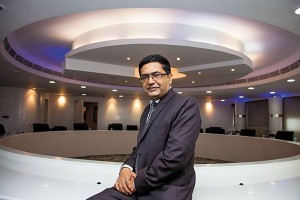 Mumbai, Monday, July 11, 2016: BSE, the world's fastest stock exchange with the speed of 6 microseconds, today announced the launch of its latest version of BSEIndia mobile app for Android phones. The highlight of the new version is Voice based search. With this users can search for their index and stocks using simple voice commands, taking away the need to type scrip codes or names.
Around the world, technology is evolving and consumers adapting to user friendly technologies like voice assistance and voice searches. BSE has once again lived up to its reputation to adapt to faster and newer technologies and be the first stock exchange in India with such a feature. The app uses Google Voice Search Technology to provide this feature. Currently the feature is available in the Android App only and will soon be launched on Apple Platform.
BSE had launched its free mobile app in August 2013 and since then have enhanced its features to make it available in 9 Indian languages. The app is known in the markets for its great speed and real-time data and various other customized user-friendly features. There are over 7, 00,000 customers who are using the BSE app.
The newest version also includes availability of BSE CMIE Indices. BSE, along with CMIE – India's leading business Information Company, had earlier in the year launched world's first high-frequency data on unemployment and consumer sentiments. India does not have a fast-frequency measure of unemployment. This joint effort by BSE and CMIE will produce a 30-day moving average measure of the unemployment rate in India, every day and a monthly unemployment rate at the end of every month. It takes into account all observations available for a calendar month and are available from January, 2016.