BSE's total revenues have grown by 37%
Aug 11th, 2023 8:40 pm | By
ThenewsmanofIndia.com
| Category:
LATEST NEWS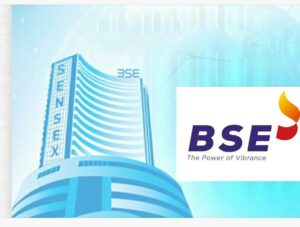 (THE NEWSMAN OF INDIA.COM)
BSE's total revenues have grown by 37% to Rs. 271.2 crores for Q1 FY24 as compared to Rs. 197.7 crores in Q1 FY23.
BSE's operational revenues have grown by 15% to Rs. 215.6 crores from Rs. 186.9 crores in the corresponding quarter of previous year.
The operating EBITDA for Q1 FY24 stands at Rs. 70 crores up from Rs. 49.8 crores in the corresponding quarter of previous year with operating EBITDA margin increasing to 33% in Q1 FY24 from 27% in Q1 FY23.
The net profit attributable to shareholders of the company for the quarter excluding exceptional item stands at Rs. 75.1 crores, up 71% YoY basis.
The BSE Equity Derivatives segment processed a record of 6.73 crore contracts, representing a notional turnover of Rs. 44.2 lakh crores in a single day, on 4 August 2023.
Total number of transactions in BSE StAR MF grew by 39% to reach 8.3 crores transactions during Q1 FY24 from 5.9 crores in Q1 FY23, with BSE continuing a market share of 88%.
The Board of Directors, in its meeting held on July 6, 2023, had approved the share buyback of 45.9 lakh equity shares, representing 3.39 percent of the total number of equity shares at Rs 816 apiece, for a total consideration of Rs 374 crore.
MUMBAI, August 09, 2023: BSE Ltd. announced its unaudited consolidated and standalone financial results for the quarter ended June 30, 2023.