CM, Bhupesh Baghel makes a major bureaucratic reshuffle in Chhattisgarh
Dec 24th, 2018 3:22 pm | By
ThenewsmanofIndia.com
| Category:
LATEST NEWS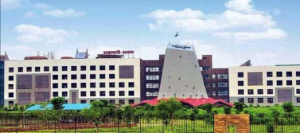 (THE NEWSMAN OF INDIA)
The newly formed Government of Chhattisgarhas has issued the orders for major reshuffle of bureaucrats in the various departments in the state.
As per the orders R P Mandal is given additional charge as ACS,Home, Jail, Mrs R Pillai is given the charge of ACS, Skill Dev. & Technical Education, Dr MK Dwivedi is made Housing Commissioner, Sunil Kumar Kujur is given additional charge as ACS, Commerce and Industry, Dr K P Singh, Secy, Commerce and Ind. Is given the additional charge of Finance Dept., C K Khaitan is given additional charge of Planning,Finance and Statistics, Gaurav Dwivedi is given additional charge as Secy, Mineral Resources and Secy, Electronics & IT, Subodh Kumar Singh is made Secy, Labour Department, Dr M Geetha is given additional charge as Commissioner and Director, Women and Child Development Department, DD Singh is been made Secy, PHE, S K Pardeshi is made Secy, Sports and Youth Welfare, A K Toppo is made Commissioner, Surguja division, Narendra Kumar Shukla is made CEO, Raipur Development Authority, Sangeetha P., is made Special Secy, Housing and Environment Department, also some changes at District Collector level are done, accordingly Dr S K Alang, is made Collector, Bilaspur, T S Sonwani is now with additional charge as Joint Secretary, Aviation Department and Director, Aviation. R Sangeetha is made Special Secretary, Mantralaya, Rajat Kumar is made Director, Social Welfare, Topeshwar Verma is made Collector, Dantewada, Neelam Mahadev CEO, NRDA, Ankit Anand is given additional charge as Special Secy Energy Department, P Dayanand is made Director, SCERT, Saurabh Kumar is made JS, Secretariat, Sunil Kumar Jain is made Collector, Mahasamund, PS Elma is made Collector, Narayanpur, NKM Kshirsagar is made Collector, Jashpur.Alex P Menon is made Director, Tribal Welfare Department, Himshikhar Gupta is made Commissioner,Higher Education, Yashvant is made Collector,Raigarh, Rajesh Singh Rana is made JS, Commerce and Industries, Priyanka Shukla is made JS,Health and Family Welfare Dept.