Congress attacks unitedly BJP on Karnataka Yeddyurappa Govt. formation issue
May 17th, 2018 2:36 pm | By
ThenewsmanofIndia.com
| Category:
LATEST NEWS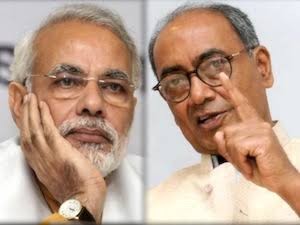 (THE NEWSMAN OF INDIA.COM)
The top brass of Congress party attacked unitedly the BJP on Karnataka Yeddyurappa Govt.formation issue. Social media like Twitter were flooded by the tweets of Congress leaders. Also in retaliation BJP leadership too posted tweets.
From the twitter
@RahulGandhi
The BJP's irrational insistence that it will form a Govt. in Karnataka, even though it clearly doesn't have the numbers, is to make a mockery of our Constitution.
Amitshah
Who has the people's mandate in Karnataka? The BJP, which has won 104 seats. Or Congress which dropped to 78 seats, whose own CM and Ministers lost by big margins. JD(S) who won only 37 seats and lost their deposits on several others.
@PChidambaram_IN
Governor invites Mr Yeddyurappa to manufacture a majority in 15 days. Governor gives Mr Yeddyurappa 15 days to convert the number 104 into 111
digvijaya singh
आज़ादी की लड़ाई लड़ने वालों ने यह दिन देखने के लिए अपना सब कुछ न्योछावर नहीं किया था। लोकतंत्र और संविधान को बचाने के लिए हमें संसद/ विधान सभा में अदालत में लड़ना पड़ेगा और सड़क पर भी उतरना पड़ेगा