Functioning Phenomenally; Chhattisgarh DPR
Sep 28th, 2019 11:47 pm | By
ThenewsmanofIndia.com
| Category:
LATEST NEWS
THE NEWSMAN OF INDIA.COM (Feature Impact by S. Umar) Department of Public Relations
is the front face of any Govt. It act as a bridge as well between the governence and the governed. A huge responsibilty of Govt's mission, vision and it's framed agenda's propogation lies on the department of public relations 'DPR' which has to create awareness of Government schemes and achievements among the people of the state and further the country at large, DPR thrust focuses on educating the masses about the Government schemes which are beneficial for the people. It ensures that the benefits of the schemes reach the needy. No mission can be accomplished without commitment, devotion and conviction. It helps in communication and accurate presentation for any Government and its target and goals.
Chhattisgarh Government's Department of Public Relations (DPR) marches ahead with committment in serving, it's way of functioning makes it as the proactive and 24×7 operational department in the country. Chhattisgarh DPR has the sole thrust in working efficiency of it. Chhattisgarh DPR has aggaggressive approach to perform the duties with highest satisfaction and the result oreintation that too within the frame of time.
Due it's distinguished working framework whether it's news and Govt's branding or entire communication process Chhattisgarh's Department of Public Relations has set extraordinary a benchmark for other states to follow such incredible way of functioning.
Chhattisgarh state has a newly formed Congress Govt headed by a vibrant and energetic leader Bhupesh Baghel. The Chief Minister of Chhattisgarh Bhupesh Baghel has fair projections taking the development and growth in the state is concerned. To propogate the government'd vision and it's missing is the task been taken care by state DPR,
In a very short span of time Chhattisgarh DPR has incredibly been done the great job in order to accelerate Govt branding and communication further with a great momentum, CG DPR operates not less then any wrold class organisation fully equipped with latest technology and out performers working team,focussed on propogation of state government's noble initiatives for public welfare and schemes with aggressive zeal.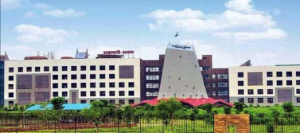 CG DPR's focus lies on the dissemination of every govt's communication meant for public welfare through broadcaste by the most hi-tech and suitable methods available. Branding and dissemination of Bhupesh Baghel Govt's public welfare schemes to the remotest area's in Chhattishgarh.
Chhattisgarh Govt's branding goes accross the globe. Today Chhattishgarh has a distinguished identity as one of the fastest growing states in the country. Chhattisgarh DPR has a big team of officers who are filled with great energy and tremendous potential, Gaurav Dwivedi who is an IAS Officer of the 1995 batch, Chhattisgarh Cadre is the Principal Secretary of Department of Public Relations and Taran Prakash Singh, 2012 batch IAS Officer of Chhattisgarh cadre is the Commissioner of Department of Public Chhattisgarh government.