HPC to decide on the selection of new Director (CBI) today
Feb 1st, 2019 12:54 pm | By
ThenewsmanofIndia.com
| Category:
LATEST NEWS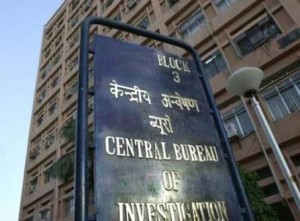 (THE NEWSMAN OF INDIA)
The High Power Committee (HPC) meeting to select the CBI Director is reportedly scheduled for today the February 1st at 6.00 pm. The Committee has also met recently but failed select the new CBI,Chief.
The race is said to be among top contenders include DG YC Modi,Javeed Ahmed, Rajni Kant Misra, Rajesh Ranjan. Chances for Rina Mitra were bright for this post but delay in panel meeting cuased costly to her candidature as she retired on 31st. 2019. Now the possibility of former DGP of UP Javeed Ahmed are also bright due to his clean image and fair background in serving in CBI as Special Director in the past. The clouds will cleared on the suspension as to whom the HPC chooses.