Jaivardhan Singh question in MP assembly reaises ebrows of MP Govt. (Food and Civil Supply Ministry) smells scham
Mar 22nd, 2017 6:32 am | By
ThenewsmanofIndia.com
| Category:
SPECIAL NEWS COVERAGE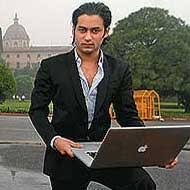 THE NEWSMAN OF INDIA.COM
MP's Raghogarh MLA Jaivardhan Singh had asked a question in the assembly from Food and Civil Supply Minister about POS mechines which are bieng installed at govt's fixed rate shops by the department to facilitate poor people of the state. Jaivardhan Singh's this question has revealed surprising facts of irregularites which is leading an alleged scam in the state. Jaivardhan Singh had aske in his question no 6210 that whether Govt has out rightly purchased these POS machines or it has hired/out sourced it.
On replying to Singh's question Minister Food and Civil Supply informed the house that these machines are out sourced and not purchased by the dept. This question has revealed that if govt had purchased POS machines so it would have costed Rs. 6,71,86,597 whereas Govt has out sourced these machines from M/s DSK Digital Tech. Pvt. ltd.and M/s Linkwell Tech Pvt ltd. and govt has yet paid Rs.16,94,06,604 as hiring charges which is much higher of total purchasing cost of POS.