Madhya Pradesh, now a pioneer state in country to amends it's law to prohibit mob violence
Jun 30th, 2019 2:06 pm | By
ThenewsmanofIndia.com
| Category:
SPECIAL NEWS COVERAGE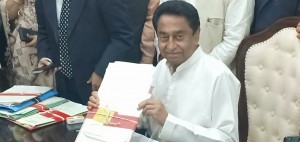 (THE NEWSMAN OF INDIA)
The country is facing universal criticism due to the alarming and unabated incidences of mob justice, it is sordid reminder that the disturbing phenomenon of lynching is not going away any time soon,cow vigilantism or suspicion of transporting cattle for slaughter, international media and global watch dogs organisations have shown their concern on this issue, It is distressing that lynching, as a consequence of vigilantism, bigotry and the dissemination of hate messages and rumors on social media, has acquired the status of a preponderant social trend.
Amid the nastiest situation, A historic step in order enhance the rule of law, adhering to the firm governance and administration to put a full stop on such public justice and unabated incidences of violence; The Madhya Pradesh government takes as lead as a pioneer state in the country to approved the amendment in Gauvansh Vadh Pratishedh Adhiniyam, 2004 to prohibit the violence in the name of the cow. It is proposed in the amendment that no person shall cause unlawfully any violence, injury or hurt to any person or property due to reason that such person has committed an office under section 4, 5 or 6.
According to the amendment under Gauvansh Vadh Pratishedh Adhiniyam, under the Go Violence Prevention Act, there are following provisions of rigorous punishment for offender and abettors too.
(1). if a person is arrested in the case of violence, then there is a provision of punishment for 6 months to 3 years. At the same time, he will be fined between Rs 25,000 and Rs 50,000 up to Rs.
(2). Provided that if the said office is committed by any person being a member of unlawful assembly, then such person shall be punished with imprisonment of either description for a term which shall not be less than one year but which may extend to 5 years with fine which extend to fifty thousand rupees:
(3). Whoever abets the offence under section 6C and the abetted act is committed as a result of abetment, such person shall be punished with the punishment as specified for the offence.
(4). Whosoever attempts to commit the office under section 6c shall be punished with imprisonment of either description for a term which my extend to half of the punishment specified for such offence.
(5). Whosoever having been previously convicted by court for an offence punished under section 6C is subsequently convicted for the same offence, then such person shall be punished with imprisonment of either description for a term which may extend to double of the punishment as specified for such offences.
At present there is no provision in Madhya Pradesh Govansh Vadh Pratishedh Adhiniyam 2004 (No. 6 of 2004) for issuing of transit permit for transportation of cow progeny from other state into MP. Due to this the person who transports the cow progeny faces difficulties and many times it reasons to violent incidences.
The government wants to pass this bill by presenting it in the assembly session of the state beginning July 8.
This amendment has been prepared by Madhya Pradesh, Animal Husbandry Department which is approved in the Cabinet meeting chaired by Chief Minister Kamal Nath. Here it is to mention that (1987 batch IAS) MP cadre, Manoj Shrivastav is the Additional Chief Secretary of Madhya Pradesh Animal Husbandry Department, Manoj Shrivastav has been credited with revolutionary turnarounds in which ever departments he has served.