Mid-level changes in LIC
Apr 15th, 2016 10:31 am | By
ThenewsmanofIndia.com
| Category:
LATEST NEWS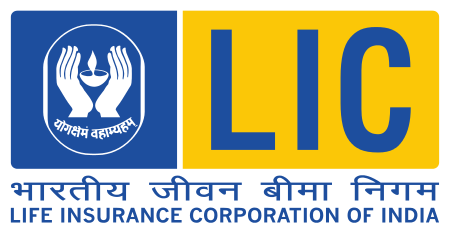 Life Insurance Corporation (LIC) has shifted a majority of its 40 executive directors (EDs), apart from elevating 10 general managers as EDs.
Lic has retained two of its senior EDs Sunita Sharma, chief executive and managing director of LICHFL, and Saroj Dikhale, CEO of LIC Nomura MF in their existing positions.The company has also transferred its ED (HR), Neeraj Agrawal, to the audit department. He has been replaced by Sharad Srivastava, who was in-charge of the zonal office in Kanpur.Srivastava had appeared for the interview for the MD's post
LIC has also transferred Kiran Sahdev, who was at the board secretariat as ED for personnel and industrial relations. She is being replaced by S C Singh, who was looking after marketing in Kolkata zone. Vipin Anand, who was heading the direct marketing division as ED, is being transferred to Patna as the zonal head and is being replaced by P K Jain, who was looking after pensions and group securities in New Delhi. Ganesh K, who was heading the Hyderabad zone, has been transferred to customer relationship management at the headquarters, replacing Susheel Kumar.Kumar is being sent to Hyderabad.Hemant Bhargava is being transferred from Kolkata to New Delhi as zonal officer, whereas Rajesh Kandwal will continue to head the operations in Saudi Arabia.Pravin Kutumbe, who was in charge of the operations wing of the investment vertical, is being transferred to the monitoring wing. V Chandrasekaran has been named his replacement. The investment wing is considered a coveted posting at LIC and it is divided into operations, monitoring and research departments.Vinay Sah, who is also in the race for MD's post, will continue to be ED-marketing.
S N Bhattacharya, who was heading the corporate communications wing, and had been transferred on March 1 to head the New Delhi zone, is being called back to the headquarters and will continue to head the same division.
Padmaja Bhaskaran, who was heading the credit cards division, will now be heading the zonal training centre at Gurgaon. R K Sood, who was in charge of RTI, is being transferred as underwriting head.
Among those who have been promoted as EDs include RC Dutta (additional director, zonal training centre, Chennai), GS Chawla (IT software development), Nalini Ratnam (international operations), Dinesh K Pangaty (Housing AMC, a venture capital floated by LIC), DP Mohanty (additional ED, IT business process reengineering), R Chaturvedi (RTI), PK Molri (investment and research), Madhuri Kulkarni (actuarial) and Shilla Hindoa (chief personnel officer).