SECL Creates history, crosses 150 MT coal production mark, three years in a row
Apr 1st, 2021 5:02 pm | By
ThenewsmanofIndia.com
| Category:
LATEST NEWS

(THE NEWSMAN OF INDIA.COM)
A.P. Panda, CMD, SECL has expressed his gratitude towards the hard working team of SECL, Labour Union / Association representatives, other stack holders including State Government, Railway, Forest & Environment Departments for their constant support. On this occasion, B.P. Sharma, CVO, SECL, Manoj Kumar Prasad, Director (Tech./Operations), S.M. Choudhary, Director (Finance/Personnel),S.K. Pal, Director (Tech./P&P) have also congratulated team SECL.
PERFORMANCE HIGHLIGHTS OF SECL IN FY 2020-21
SECL has crossed the 150 MT coal production mark, three years in a row. Only Subsidiary of CIL, in the history of Coal Industry, to do so.
The company has crossed 1.00 MT daily coal production, four times in FY 2020-21.On 28.03.2021 Company produced 1.063 MT coal which is highest ever daily coal production by SECL. On average, Company produced 26.43 MT coal in March 2021 & 17.91 MT in February 2021, highest ever coal production achieved in these two months.Some of the SECL mines have achieved their coal production target well before year end. Manikpur OCM (Korba Area) produced and achieved its Annual Coal Production target of 4.9 MT on 27.03.2021. The mine has been completing its target for the last seven years. Khairaha & Bangwar UG Mines (Sohagpur Area), Rajnagar RO UG & Haldibadi UG (Hasdeo Area) & Mahan II Project (Bhatgaon Area) have also completed their target, ahead of the schedule. Raigarh Area of SECL registered 12% growth on YoY (Year on Year) basis. Bhatgaon, Johilla, Sohagpur & Dipka Areas of the company have also produced more than their last year performance.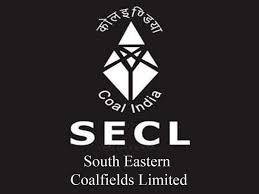 OVER BURDEN REMOVAL (OBR) – Company touched the figure of 196.45 MCubm thereby registering a growth of 19% on YoY basis.
OFFTAKE – Overall offtake of coal was 138.8 MT. There has been 31% increase in rail despatch on YoY basis, while company has registered 360% increase in the quantity of coal offered through E-Auction schemes. Full rake loading started from Kusmunda SILO No. 3 w.e.f. 18.03.2021. SILO loading is environment friendly & helps in ensuring quality coal despatch . On 26.03.2021, total rake loading was 75 rakes, which is highest ever rake loading by SECL in a day. On YoY basis, the number of average rake loading per day has increased from 35 rakes per day in FY 2019-20 to 45.8 rakes per day in current fiscal. Gained significant success in liquidation of Non-Power arrear rakes.