Maharashtra is one-stop destination for tourists & MTDC is marketing it in international market. (Paraag Jaiin Nainuttia, MD, MTDC)
Sep 24th, 2015 2:29 pm | By
ThenewsmanofIndia.com
| Category:
LATEST NEWS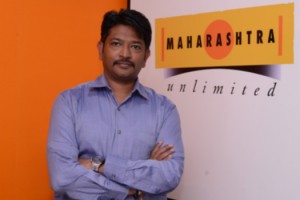 Paraag Jaiin Nainuttia is Managing Director of Maharashtra Tourism Development Corporation (MTDC) he belongs to 1996 batch Maharashtra cadre IAS. Jaiin has over 19 years of experience in responsible roles in spheres of management and administration, Jaiin brings in expertise in team, project leadership, administration and management. Paraag Jaiin Nainuttia shares his vision, mission and goals taking MTDC in to consideration. The excerpts of his interview are as follows:
1. What is your strength?
Ans. : Maharashtra has beautiful coastline, pristine beaches, maximum number of forts, caves, wildlife, adventure sports, night life, floatel, segway, etc.
2. MTDC has been involved in the development and maintenance of the various tourist locations of Maharashtra also MTDC owns and maintains resorts at all key tourist centres and having more resorts is on the plan. Your comments?
Ans. : We are in the process of upgrading infrastructure and resorts and improving the quality of service. We have tied up with Make My Trip for selling inventory and we are tying up with Club Mahindra for providing additional activities at our resorts.
3. You recently visited Japan and also you had organised a road show in Osaka Japan. How was this experience .
Ans. : Our road show received a overwhelming response. Various stakeholders, tour operators, people from industry and locals participated in various activities. The people are approachable. There is a curiosity for exploring Maharashtra amongst Japanese. For the road show the India Tourism Office at Tokyo have offered strong support. About delegates from the travel trade attended the event. This would definitely help us in attracting maximum tourists to our State.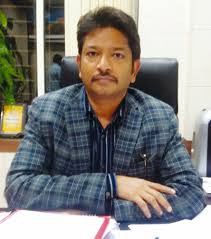 4. What are your priorities? List few of them.
Ans. : Exploitation of beautiful water front of Maharashtra. Tie up with private players for mutual beneficial relationship providing seamless experience to tourists.
5. What is your vision?
Ans. : To have peaceful seamless travel to tourists.
6. Its general belief that Maharashtra is not realising its full potential as a tourist destination? As other State like Rajasthan, Kerala, Goa, etc.
Ans. : Maharashtra has natural and manmade attractions in abundance. We attract maximum number of foreign tourists in India, approx. 24 percent. Tourists are happy to see the diversity of Maharashtra and hidden germs unexplored. We have beautiful hills, pristine beaches, rich wildlife, glamorous city life of Mumbai, rustic landscape of Vidarbha, cultural heritage of Ajanta-Ellora, maximum number of forts, ancient and modern structures, history and a lot. We have aggressive publicity plans to promote tourism across global. This year our major focus is to draw attention towards marketing of new concepts in tourism like eco-tourism, agri-tourism, social tourism, etc. Maharashtra is the third largest State of India both in area and population. Our State is one of the most developed, socially, economically and culturally developed States in India. With five world heritage sites in its cap, Maharashtra frontlines the tourist attractions in the country. Maharashtra has 720 km. long coastline along the lush green Konkan region. The Vidarbha region of Maharashtra offer considerable tourism potential.
7. What fresh avenues of growth do you see in tourism promotion in Maharashtra? How would you be going about it?
Ans. : Maharashtra offers versatile tourism attractions ranging from natural sites like lakes, beaches, hill stations, wild life sanctuaries alongwith manmade attractions like forts, caves, palaces, etc. We have a unique position in the realm of rock cut architecture, because of its peculiar rock characteristics of Satpuda and Western Ghat. Maharashtra has a score of pilgrimage destinations, several hill stations and water reservoirs with semi evergreen and deciduous forests are found in Western Ghats and the Sahyadri mountain range. The Vidarbha region, northern part of Maharashtra, features dense forest. It is home to several wildlife sanctuaries and national parks. The State abounds in natural and cultural attractions ranging from unspoiled beaches, forest, wildlife, unique hill stations, ancient cave temples, forts, temples and rich tradition of fairs and festivals. We also provide a perfect platform for fresh private investments in development of tourism in the State.
8. What are the different projects that you would like to start in order to generate more revenue for the State in tourism sector?
Ans. : MTDC has been on the international radar due to the marketing initiatives and participation in the international market. We are developing projects of oceanarium and scuba diving in Sindhudurg. Last year we supported projects of hot air balloons in Panchgani, opened world class information centres in Ajanta and Ellora and many more projects are underway and at proposal stages including "Sudarshan Chakra"on the lines of London Eye at Gorai and seaplane services from Mumbai to Lonavala and Mumbai to Shirdi. With Kumbh Mela in Nasik this year, we have also broken all the records boost tourism in State, which was not the part of projected growth targets.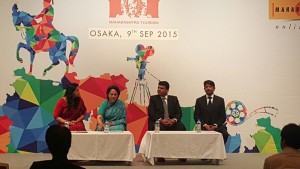 9. There are many beaches, forts, historical caves in Maharashtra, what are the steps being taken to preserve them ? and then market them?
Ans. : We have created a beautiful infrastructure in Ajanta-Ellora caves which attracts the maximum number of tourists in India. There are about 200 to 225 ASI protected monuments in Maharashtra but due to protection, MTDC is not allowed to do certain activities that promote tourism facilities in their premises. Now we have entered into an agreement with ASI to work together not only in Maharashtra but also the rest of India. On Elephanta Island, we are upgrading infrastructure including the jetty, shopping area, with a proposed helipad and ropeway from the jetty to the caves.
10. If you have to market few hotspots as value for money tourist destination in Maharashtra? Then according to what will be those places?
Ans. : Maharashtra is the capital of dreams and the State's diversity stands proud and strong. MTDC ensures a true experience to its tourists by promoting vibrant and beautiful land. Maharashtra offers adventure tourism in the State. We are blessed with striking Sahyadris with steep cliffs sprightly waterfalls snaking their way through ridges, mist shrouded forests, the frothy Arabian Sea along its western coast. We have ensured best infrastructure in some remote areas and even handed contracts to private parties to boost adventure tourism. Options like rock-climbing and trekking programmes at Karla, near Lonavala, water sports at various lakes, aqua sports near Panshet and many more activities are offered in many parts of Maharashtra.
11. Infrastructure is cited as one of the limitations in Maharashtra that hinders tourism. How do you plan to combat with situation?
Ans. : It is a proven fact that Maharashtra is widely considered as safe State for tourists to move around. We attract lakhs of tourists from across the world every year. There are three international and five domestic airports in Maharashtra and they are well connected. Major destinations have excellent accessibility by roads, rail, water and air. We provide excellent world class amenities to our tourist by ensuring they get high quality services while they are exploring our destination. We have range of accommodation facilities from star category to budget hotels which are easily accessible for tourists.
12. What challenges you had faced initially internally and outside and how did you managed those challenges in this journey to success?
Ans. : I strongly believe in win win philosophy rather than zero. There are challenges and I have seen with proper explanation and persuasion, all challenges can be sort out.
13. Who is your role model and why?
Ans. : "Mahaveer" as he taught us philosophy of Anekantavada and Parigraha.
14. What pro-employees & officers initiatives have you taken to form a result oriented team.
Ans. : Given explosion through seminars and training.