Who Will Be The "Chief Minister" Of Madhya Pradesh
Dec 8th, 2018 7:19 am | By
ThenewsmanofIndia.com
| Category:
SPECIAL NEWS COVERAGE
(THE NEWSMAN OF INDIA.COM) Exclusive
Who Will Be The "Chief Minister" Of Madhya Pradesh, if Congress comes to Power on 11 December 2018.
This question is taking round in the corridors of power. If sources are to be believed then Congress President Rahul Gandhi will finally take a call on this matter. If Madhya Pradesh political scenario is taken into consideration, which is quite crucial, as MP is often called the Fort of BJP and Sangh. Then it will be a tough challenge for any new Congress Chief Minister to co-op up to smoothly handle state of affairs of the state which has been ruled by BJP for consecutively three terms. On 11th December 2018, if voter of MP gives its mandate to Congress for the change in reign then the role of new leader as Congress Chief Minister will have to be the most challenging, he will have to be promising, result oreinted, sharp and visionary leader to lead dispute-free the party, his ministers,MLAs, Bureaucracy, a stronghold opposition like BJP, RSS and Right wing group who are in fashion of having an influence in the state politics and administration at times. The new incumbent will need to have the caliber to fullfill the numerous hopes of state farmers, un-employed youth, creating atmosphere of corruption free governence, safe and secure environment for women, upgrade health education aminities on top priorities.
The question which arises here is that will Congress party adopt Uttar Pradesh way of formula to appoint two DCMs to assits the CM, government and the governence, the picture will get cleared soon after the poll's result come out on 11th December 2018.
thenewsmanofindia.com Exclusively cogitate here with the probable and desirable candidates of Congress Party who can be the new face as the Chief Minister of Madhya Pradesh, if congress gets public mandate on 11th December 2018.

The name of Congress Kamal comes in a first thought, the one who successfully bloomed and shone better than BJP's Kamal after one and a half decade in his first attempt.
Kamal Nath
, a senior Congress leader
elected as President of Madhya Pradesh Congress Committee in May, 2018, Kamal lead the party at the most crucial and challenging assembly elections of Madhya Pradesh. Kamal Nath, enjoys the working experience with late Indira Gandhi and Rajiv Gandhi. He is the most non-controversial leader having comprehensive experience in politics for years. He is one of the longest serving and senior most members of Lok Sabha.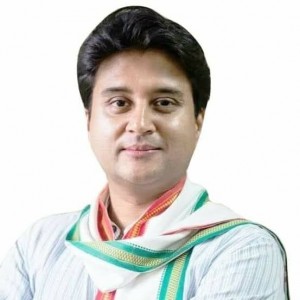 Name of state's young and dynamic leader from Gwalior, Madhya Pradesh, too takes rounds in power corridors for a fair incumbent,
Jyotiraditya Madhavrao Scindia,
he is a Member of parliament from Guna Constituency MP, who has a sound educatoinal Qualifications M.A., M.B.A. Educated at Doon School, Dehradun, Harvard University (U.S.A.) and Stanford University (Graduate School of Business), California (USA),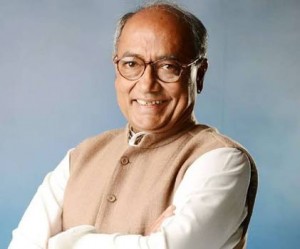 Name of Digvijaya Singh has been credited in the political world as a firm and forthright leader of Congress party having the sound knowledge of fundamentals of Madhya Pradesh political scenerio, he has served as the 14th Chief Minister of Madhya Pradesh for two consecutive terms from 1993 to 2003.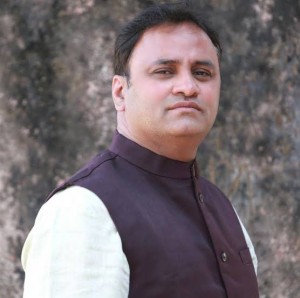 Another young leader of Congress party who is Arun Subhashchandra Yadav, he is son of senior congress leader late Subhash Yadav who was the DCM in the past congress regime in MP. Arun Yadav was Minister in Dr. Manmohan Singh's Govt. in 2008.He was member of 14th and 15th Lok Sabha. On 13 January 2014, He was appointed as President of Madhya Pradesh Congress Committee (MPCC)

The name of senior leader Suresh Pachouri can't be ruled out in congress party because of his valuable contribution to MP Congress during its days in opposition, Pachouri is Ex.Member of parliament (RajyaSabha sansad) and Ex.Union Minister in Narasimha Rao Govt. in 1991.