GoI empanels IAS as Secretaries and Adl Secy.
Jul 18th, 2016 12:43 pm | By
ThenewsmanofIndia.com
| Category:
LATEST NEWS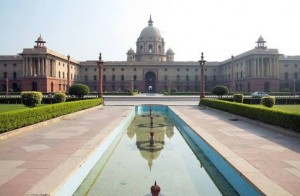 Governmemt of India has issued orders of as many as 31 IAS officers of 1983 batch for empanellement as Secretary in GoI
The names of IAS officers are as follows Arun Kumar, Jagdish Prasad Meena and Jatinder Bir Singh of Assam-Meghalaya cadre; Dinesh Kumar and Preeti Sudan of Andhra Pradesh; Amarjeet Sinha and Chandra Kishore Mishra of Bihar; Asha Ram Sihag and Upma Chaudhary of HP; Kesni Anand Arora and Yudihr Singh Malik of Haryana; Pual Antony of Kerala; S K Shrivastava, Sanjeevanee Kutty and Urvinder Pal Singh Madan of Maharashtra; Adity Prasad Padhi, Injeti Srivnivas of Orissa; Devendra Bhushan Gupta, Seema Bahuguna, Subhash Chandra Garg and Umesh Kumar of Rajasthan; Ambuj Sharma of Tamil Nadu; Rajeev Kapoor of UP; Kewal Kumar Shrma of UT; Bhaskar Khulbe and Gopal Krishna of West Bengal; Bharti S Sihag of HP; Rahul Prasad Bhatnagar of UP; Navreet Singh Kang of Punjab; T M Vijay Bhaskar of Karnataka cadre.
GoI also empanels 11 IAS officers of 1983 batch empanelled for Secretary equivalent posts in GoI.
They are: Ram Tirath Jindal of Assam-Meghalaya; T Vijayakumar of AP; Dinesh Sharma of Kerala; R Sridharan of Karnataka; Rajani Ranjan Rashmi of Manipur; Alka Panda of Orissa; Anjali Prasad, Bhagwati Prasad Pandey, Shaturghna Singh of Uttarkhand; Arun Kumar Sinha of UP and Basudeb Banerjee of West Bengal cadre.
Also 6 IAS officers belonging to 1985 batch have been empanelled for holding Additional Secretary or Additional Secretary equivalent posts in Government of India. They officers include: Rabindra Panwar of Bihar cadre; Mukesh Khullar of Maharashtra cadre; Deepak Khandekar and Radheyshyam Julaniya of Madhya Pradesh cadre; Sumanta Chaudhuri of West Bengal and Manoj Kumar Parida of UT cadre.