JEWEL of PR in PSU's "GOPAL SUTAR" exclusive series of thenewsmanofindia.com
Oct 29th, 2015 3:52 pm | By
ThenewsmanofIndia.com
| Category:
LATEST NEWS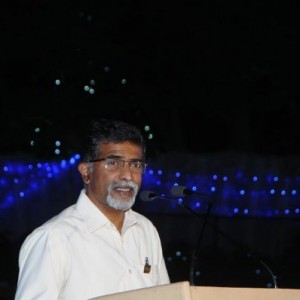 Gopal Sutar is another big name in PR world who is presently serving as Chief of Media Communications, Hindustan Aeronautics Limited (HAL) an Aviation & Aerospace sector PSU based in Bengaluru, Karnataka, It is governed under the management of the Indian Ministry of Defence. The government-owned corporation is primarily involved in the operations of the aerospace industry. These include manufacturing and assembly of aircraft, navigation and related communication equipment and airports operation.
Sutar has been an all time performer in the field of PR. He is considered as GEM of PR in PSU world, Sutar heads entire media communication and branding for HAL, he is on job with dedication all through. Previously he associated with ITI Ltd., Saudi Basic Industries Corporation(SABIC), and Reliance-IPCL.
The companies Sutar served include the Corporate Communications Groups of the world's leading petrochemical company: Saudi Basic Industries Corporation (SABIC, for seven years in Saudi Arabia), Indian Petrochemicals Corporation Limited (IPCL-Reliance for nearly 10 years in India), Bharat Heavy Electricals Limited (BHEL, a blue chip public sector in India for four years), ITI Ltd (India's first Public Sector Enterprise). I joined India's is India's blue chip PSE in aerospace industry, Hindustan Aeronautics Limited (HAL), as Chief of Media Communications on May 29, 2012.
Interestingly Sutar has also worked for a brief period (two semesters) as Associate Professor (Communications) at Manipal Institute of Communications, Manipal (India); and as a journalist in reputed English newspapers (example: The Times of India).
for feedback on this story write to us at newsmanofindia@gmail.com