Madhya Pradesh on the path of absolute transformation
Nov 16th, 2019 10:54 pm | By
ThenewsmanofIndia.com
| Category:
SPECIAL NEWS COVERAGE
(THE NEWSMAN OF INDIA.COM)
Madhya Pradesh seems on the path of complete transformation, steady process of progress and development is the saga of Congress ruled government which inherited various challenges when took over the reign of the Madhya Pradesh state last year, In today's scenario the chief Minister Kamalnath seems credited as a leader who acts more and speak less, as his primary goals are to deliver what the people of Madhya Pradesh anticipated from his government.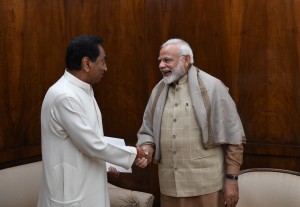 Congress government has incredibly performed to come over with such challenging situation within very short span of time. The Kamalnath government focused on the state's core issues like, strengthening the economy, establishing good governance, empowering to the women's dignity and safety, it took initiatives for life of farmers, employment for youth, self-respect for dalits, tribal folk, oppressed classes and corruption free society in the state. Amid great internal and external pressure Kamalnath government couldn't be derailed but it took commendable initiatives like farm loan waiver, halved power bills for farmers, reducing graph of crime, hike in support for girls' marriage scheme, initiation of right to water, new investments, higher per cent employment for local youth in industries, with a suitable per cent reservation for OBCs and so on.
Taking the measures for public welfare, the Kamalnath led Congress government has managed to address the problem by putting money into the hands of rural farmers through farm loan waivers and initiating a series of confidence building measures to boost consumer expenditure and improve investment climate in the state which may lead to improve the employment generation in the state . MP government's approach for Industrial reform is a big boost which creates a healthy investment environment in the state.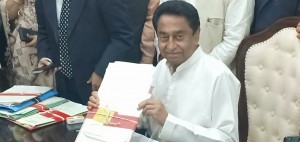 In Listing the Congress government's major decisions a unique decision came in to the force for no political signage, hoarding without the permission of local administration, it worked like masterstroke, for Kamalnath regime, wherein the Chief Minister himself urged the administration to remove every illegal hoarding if even it is carrying the CM photograph, CM Kamalnath such decisions sets extraordinary examples for down the leadership in Madhya Pradesh. Kamalnath leadership has been quite successfull in establishing the trust of the government among the masses of Madhya Pradesh.
Government News