Putting a premium on integrity & merit in appointments, PESB approves the proposed "Draft Reforms"
Aug 29th, 2020 7:35 pm | By
ThenewsmanofIndia.com
| Category:
LATEST NEWS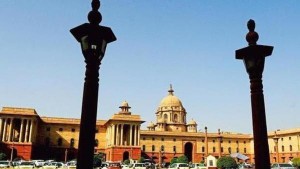 (THE NEWSMAN OF INDIA.COM) In order to Put a premium on integrity & merit in appointments. The Public Enterprises Selection Board considered and approved the proposed "Draft Reforms" and further decided to circulate & publish on PESB website for consultation with stakeholders, including concerned Ministries, CPSEs, etc. The draft proposal will remain open for consultation for 35 days i.e. till 30.9.2020 on PESB website (www.pesb.gov.in). Feedback/comments, if any, should be sent by email to Secretary, PESB by 30/9/2020 at email ID: .
According to the proposed draft, interviews and selection process for PSU's top officials will be strengthened and smooth further. (PESB) has proposed to hold interviews for all jobs of chairman and managing directors of a group of PSUs or directors for human resources and finance at the start of the year, instead of looking for candidates for individual companies.
Based on the interviews, the headhunter will make its recommendations to the government. On its part, the government will appoint the candidates based on their performances in the interview and those scoring highest will get the company of their choice.
CPSEs Sustaining Growth Trajectory
Public Enterprises Survey 2018-19, 59th in the series, gives a consolidated picture of the Performance of Central Public Sector Enterprises (CPSEs) which are spread over length and breadth of the country. As on 31st March 2019, there were 339 CPSEs with a total investment of Rs. 16,40,628 crore.