Skills to Success: Securing the Future of India's Artisans, Ashish Chauhan,
Sep 16th, 2023 8:05 pm | By
ThenewsmanofIndia.com
| Category:
LATEST NEWS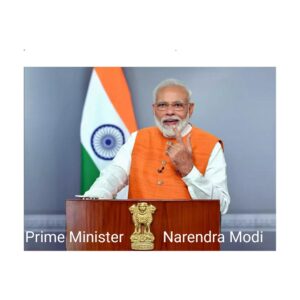 (THE NEWSMAN OF INDIA.COM)
Reaching out to the 'real India' from the ramparts of the Red Fort on Independence Day-2023, Prime Minister Narendra Modi promised to empower the country's artisans and craftspeople through a scheme that will fold them back into the mainstream and offer them a secure future. By announcing the Vishwakarma Scheme, which covers 18 arts, crafts, and trades, Modi also gave this community the visibility and support they deserve.
India's arts, crafts, and traditional trades are an embodiment of our culture, traditions, oral history, and intellectual property. While it is the carpenter, boat-builder, barber, mason, toy-maker, weaver, cobbler, fishing-net maker, tailor numerous others who keep the wheels of the Indian economy turning. These tradespeople have been slowly losing their relevance in modern times. Lack of adequate patronage, loss of markets, a consequent decline in skills, and lack of credit and risk cover have led to their decline. They are struggling, often not only to survive but also to keep their legacy alive.
The Vishwakarma Scheme hopes to change that. It will kick-start a revival of traditional crafts and trades and provide an opportunity to build sustainable livelihoods for tens of millions. With an initial outlay of Rs 13,000 crore, the scheme will reach 3 million artisans, offering them microcredit to take their skills to the next level.
Today, I am drawn to a unique parallel between the NSE and this new scheme. Around three decades ago, the setting up of NSE, India's first Public Digital Infrastructure (PDI), democratised the capital market by taking screen-based trading to every corner of India. Suddenly, every Indian became a potential equity investor and could enjoy the benefits of wealth creation. Likewise, the Vishwakarma Scheme will democratise the disbursement of affordable credit and providing skills among marginalised artisans all across the country in rural and urban India. And it's not a moment too soon. My experience as a member of a Committee of the Ministry of MSME confirms that such focused intervention is the need of the hour. Our artisans are the pride of India, and yet they suffer a grave irony – while their creations are wowing customers overseas, they lack sufficient visibility in the domestic market, which is their primary market. To up their game, they could use the credit support offered by the new scheme to become entrepreneurs. By setting up micro, small and medium businesses, these artisans and craftspeople can turn into growth engines across India, collectively contributing to the country's economic growth. It would also help mainstream their crafts and trades, reintegrating them into our daily lives.
Beneficiaries of the Vishwakarma Scheme can avail up to Rs 3 lakh in two instalments at a concessional interest rate of just 5%. And it's not only financial support that's forthcoming; the scheme also offers skilling programmes and a stipend of Rs 500 per day while the beneficiary undergoes skills training. With a little hand-holding, the government hopes to inspire artisans to become entrepreneurs and create livelihoods that are self-sustaining.
The Vishwakarma Scheme is special, not only because it is a means to social and economic upliftment, but it is also a gateway to Modi's vision for a new India. Just like the Pradhan Mantri Mudra Scheme(microenterprises & small businesses), Skill India Scheme (vocational training for youth), Pradhan Mantri Kisan Samman Nidhi Scheme (small and marginal farmers), and the Stand-up India Scheme (women entrepreneurs), it embodies the spirit of a country whose beating heart is Atmanirbhar Bharat or the spirit of 'self-reliance.'
In the last decade alone, schemes like these and other interventions have seen rural poverty fall, from 32.6% to 19.3%, and urban poverty decline from 8.6% to 5.2%. They have brought relief to those who live on the margins by creating sustainable livelihoods. According to the vision of Atmanirbhar Bharat, true self-reliance starts with the empowerment of the real 'Bharat', at the grassroots level. This means recognising every Indian through their contribution of knowledge and skills, making the empowerment of vulnerable communities an important part of the PM's mission. Ultimately, by playing to our own strengths, and through a collective effort, the Prime Minister intends to create an environment that will take India to the next level. In that future, every Indian will have dignity, a voice, and a sense of security.(Ashishkumar Chauhan is the MD & CEO of National Stock Exchange; views expressed are personal)